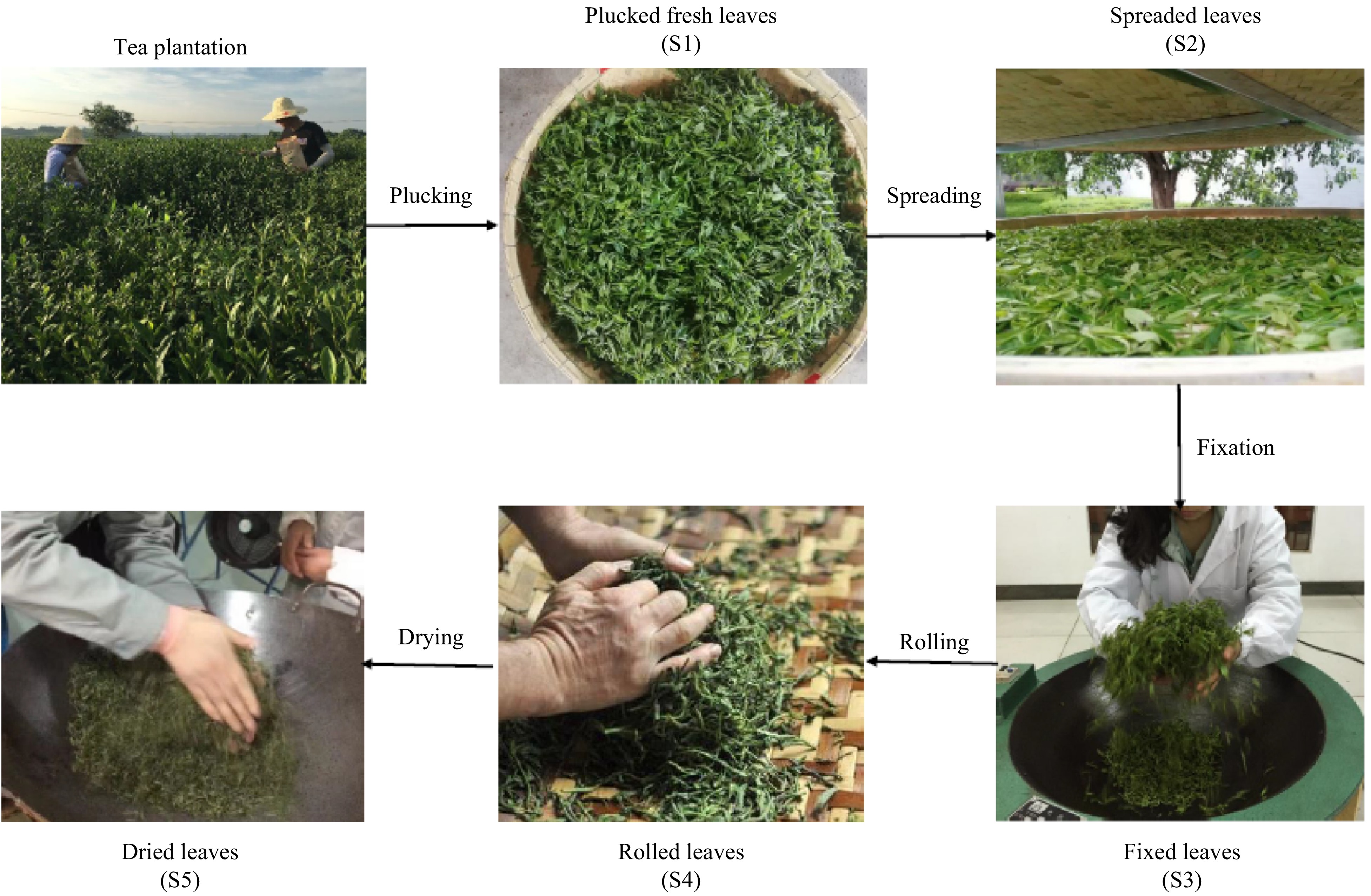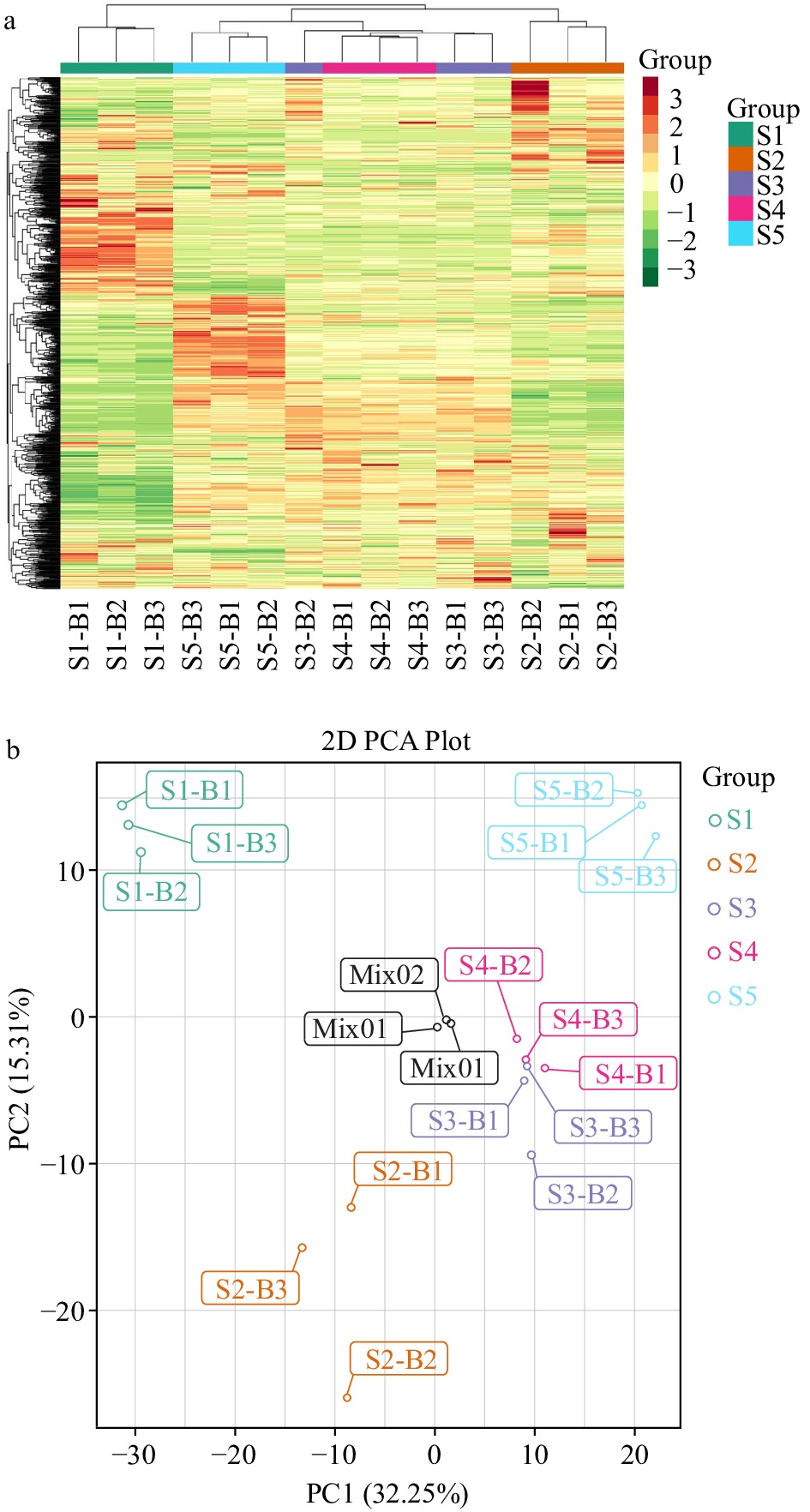 CONCLUSIONS
Our UPLC–QQQ-MS–based metabolomics analyses showed that the most striking changes in metabolites were observed at the spreading and fixation stages. A total of 898 compounds were extracted from five tea processing stages. During the spreading, fixation, rolling and drying processes, 127, 150, 26 and 95 kinds of metabolites, respectively, were significantly different. Among the 898 compounds detected in this study, notable variations were associated with changes in lipids, organic acids and their derivatives, flavonoids, nucleotides and their derivatives, amino acids and their derivatives, and phenylpropanoids, which potentially contribute to tea color and aroma quality. This study offers an overview of the variations in the tea metabolome during green tea processing. The results form the basis for future investigations that aim to enhance the sensory qualities, nutritional value and pharmaceutical properties of stir-fried green tea.
Acknowledgments

This research was supported by The National Natural Science Foundation of China (31870680), the China Agriculture Research System of MOF and MARA (CARS-19), the Key Research and Development Program of Jiangsu Province (BE2019379), Jiangsu Agriculture Science and Technology Innovation Fund (CX(20)2004), Innovation and Extension Projects of Forestry Science and Technology in Jiangsu Province (LYKJ-Changzhou[2020]03), Changzhou Science and Technology Support Program (Agriculture CE20202003), and Chuzhou Science and Technology Support Program (2020ZN009).

Conflict of interest

The authors declare that they have no conflict of interest.

Supplementary Information

Rights and permissions

Copyright: © 2023 by the author(s). Published by Maximum Academic Press, Fayetteville, GA. This article is an open access article distributed under Creative Commons Attribution License (CC BY 4.0), visit https://creativecommons.org/licenses/by/4.0/.
Figure (7)
References (34)
About this article
Cite this article
Zhang K, Ren T, Liao J, Wang S, Zou Z, et al. 2021. Targeted metabolomics reveals dynamic changes during the manufacturing process of Yuhua tea, a stir-fried green tea. Beverage Plant Research 1: 6 doi: 10.48130/BPR-2021-0006