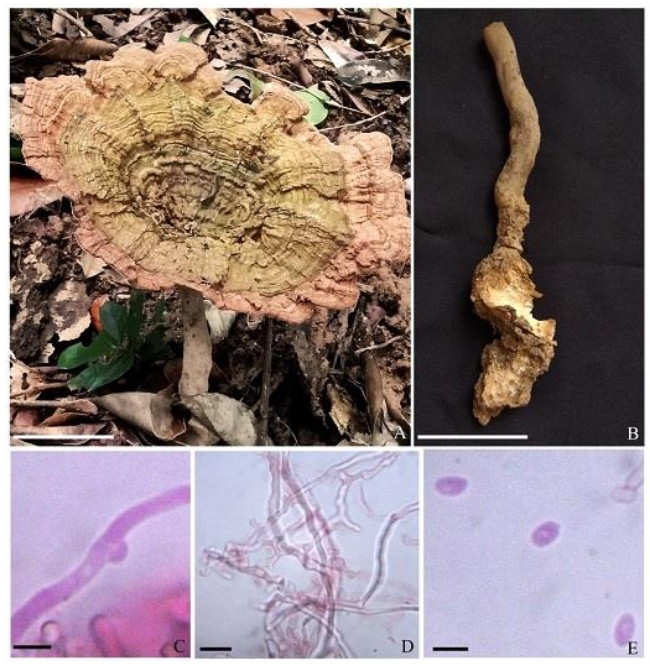 Acknowledgements
Vinjusha N. acknowledges support from the Kerala State Council for Science, Technology and Environment (KSCSTE) in the form of a research fellowship. The authors thank the Chief Conservator of Forests & Chief Wildlife Warden, Kerala, for permission for field work in the forest areas of Kerala.
Rights and permissions

Copyright: © 2021 by the author(s). Exclusive Licensee Maximum Academic Press, Fayetteville, GA. This article is an open access article distributed under Creative Commons Attribution License (CC BY 4.0), visit https://creativecommons.org/licenses/by/4.0/.
Figure (2)
References (41)
About this article
Cite this article
N Vinjusha, TK ArunKumar. 2021. A rare medicinal fungus, Lignosus rhinocerus (Polyporales, Agaricomycetes), new to India. Studies in Fungi. 6: 1 doi: 10.5943/sif/6/1/8